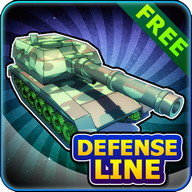 tower defense Line Demo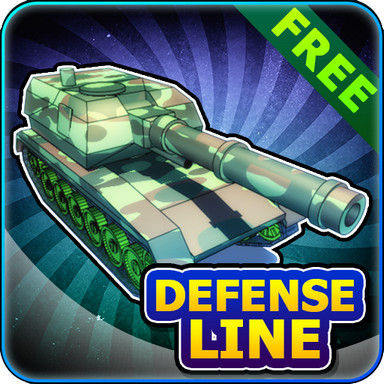 Descrição
tower defense Line Demo Android Game
Construir uma defesa perfeita, refletindo as ondas de máquinas do mal!
It is simple for you to win all Tower Defense? Нere you will have to sweat! No bailout airstrikes, no donate - only hardcore! Do you accept the challenge? Or 'I'll play better in the farm' is your final answer?
This is a demo version, which includes a 4 missions.
Defense Line - addictive strategy based on the best Tower Defense games. In your disposal are 24 excellent towers, each of which has 3 upgrades stages and unique characteristics. Such a variety of weapons will provide plenty of tactical moves to destroy any opponents! Waves of enemies will knurl one after another, until you can not win them all into the campaign mode, or will attack indefinitely, testing your endurance in Survival mode. Еach wave of enemies has a special type, which is determined randomly in all missions. Сombined with the 60 different types of enemies, pretty graphics and cheerful music Defense Line will give you many hours of good mood!
Full version includes 16 captivating missions and extended soundtrack.
Features:
* RPG system throughput hero
* 24 Unique towers, 48 Upgrades
* 60+ enemies
* 100+ achievements
* Еndless Survival Mode
* 3 difficulty levels
* User-friendly interface
* For screens of all sizes
Еnjoy the game!
Reviews: 'Fans of tower defense genre will definitely enjoy this game!' - android.kul.is/2013/10/defense-line-review-hard-core-tower.html
If your progress is not saved, make sure the SD-card is available.
If you have any problems with the game, please feel free to contact me by mail: x64games@gmail.com.
Info
Info
Ratings &

Comentários

(0)
Resumo da revisão
Atualmente não há comentários para este jogo
Envie sua opinião
Registar Registre uma conta PHONEKY para publicar comentários com o seu nome, faça o upload e armazene seus aplicativos, jogos, ringtones & favoritos para dispositivos móvel. papeis de parede.
registre-se ou entre no PHONEKY


Também pode gostar:
O serviço de jogos de Android é fornecido pela PHONEKY e é 100% gratuito!
Os jogos podem ser baixados pela Samsung, Huawei, Oppo, Vivo, LG, Xiaomi, Lenovo, ZTE e outros telefones móvel Android OS.
Informação da página:
Baixe o jogo tower defense Line Demo para celulares Android - um dos melhores jogos de Android grátis! No mercado de jogos de Android PHONEKY, você pode baixar jogos móveis para qualquer telefone ou tablet de forma absolutamente gratuita. Gráficos agradáveis ​​e jogabilidade viciante o manterão entretido por muito tempo. No PHONEKY, você encontrará muitos outros jogos e aplicativos de diferentes gêneros, desde aventura e ação até a lógica e jogos Android apk de corrida. Baixe jogos e aplicativos Android grátis para o seu celular, tablet ou computador. Para ver os 10 melhores jogos para o Android, basta classificar jogos por popularidade.
OK